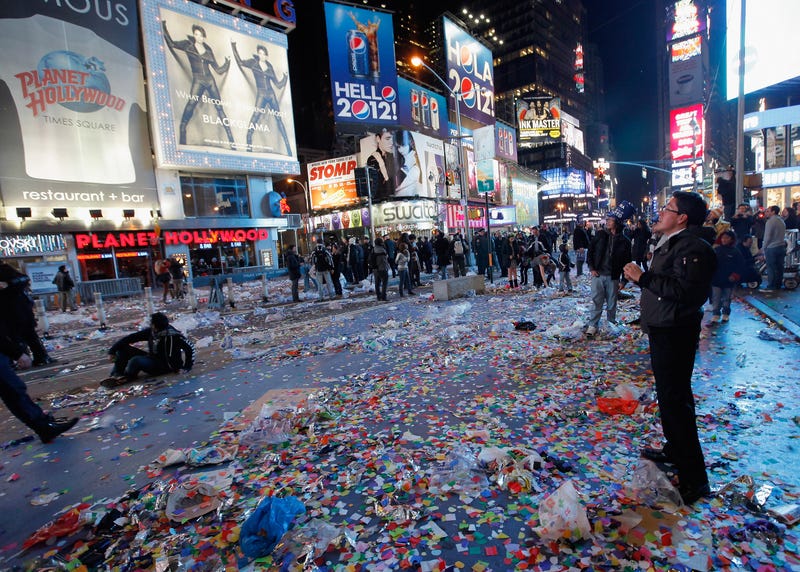 When the clock struck twelve we had no New Year's resolutions. We were at a swank affair somewhere, unconcerned about the future. Yet, the next morning, upon awakening to sunlight that washed out the bad vibes of the night previous, certain feelings made new goals necessary.
Now, we don't have the usual New Year's resolutions. We don't need to, say, make a pledge to go to the gym more often, or volunteer at the soup kitchen every Saturday. We're more inclined to find the right pocket square to match the right belt. And it would probably be good to finally memorize those pesky final ten cantos of Dante's Inferno.
And then we'll make a few more practical goals. For example, we'll ignore insipid celebrities and decline to take part in petty backstabbing. We'll improve. We'll be better people.
But, really, those last cantos of The Inferno are very crucial.
Here are some other New Year's resolutions from the Good To Be Bad team.
We're saying goodbye to Uber in the New Year, but first we'd like to personally thank them for making cabs the new subway. We're not gym membership people, we're walk-to-flag-down-a-cab type of people. We might also be Citi Bike people? Getting across the city through our own exertion, risking a few beads of sweat? On the one hand, cutting across lower Manhattan in a cab isn't as fast as you think. On the other, Citi Bikes aren't as ugly as we once thought. And we're not living in the age of constant iPhone upgrades for nothing — in two years, we'll all ride cuter, slimmer versions of this bike, right? Exercise regimen, commence!
As one typically enjoys success of his or her own making—being the driven, ruthless, family-spurning sort, born into a destitute life and willing to step on anyone's neck as they climb ever higher—they may not hold a flattering opinion of royalty, whose powers are just hereditary. There exists, however, several princes and princesses worthy of a casual education, should you have a weekend to spare and a tolerance for Scandinavian temperatures. Congress with the beautiful and spoiled will prove lacking, but you never know when you may need a monarch on your side to avoid extradition. Plus, your average European palace often has an extra priceless painting or two. Unburden them by taking a few off their hands. Oh, there's no need to tell them, just walk out with them. Here's to a year in which the last remnants of feudalism are fully exploited by our new world order.
Nate:
Here's a short list of resolutions, do with them what you will. Clean the apartment — the poetry section of the bookshelf is woefully unalphabetized, the knife collection is a cataclysm, and the bathroom still smells of bleach. Say "no" more often — not every invitation to drinks at The King Cole needs to be accepted. Those red stains on that pocket square — somehow, they must come out. Get in fewer fights — settle the score before fists start swinging, the correct way, with a strong glare. Be a gentleman — opens doors to town cars, stand up when she arrivals at the dinner table. Don't be afraid to end a friendship — betrayal is final. And never leave the house without a passport — you never know where the night will go.
[Photo credit: Getty.]
Nate Freeman is the Editor-in-Chief of Good to be Bad. His writing has been published in The New York Times, The Wall Street Journal and The New York Observer.