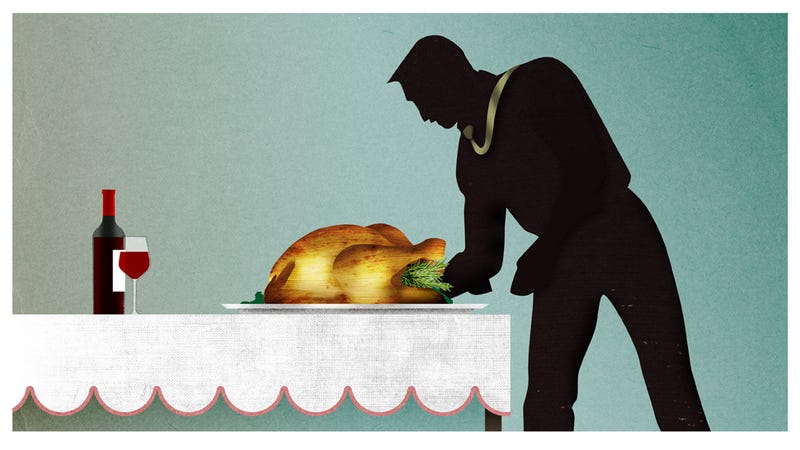 Let's get one thing straight: it's always a good idea to roast a chicken. There's nothing like the satisfaction of pulling a giant yardbird from an oven — crackling, crispy skin, the drum sticks poking out and the whole thing smelling like something wonderful. What is that smell exactly? It's the smell of victory.
Well, ideally, this is what happens when you roast a chicken. But there are some who have lost sight of the path long ago — people who, for instance, leave the bird-killing to someone else, or someone who skimps on the butter. It's time to lead them back to the light. It's time to let the world know how to roast a chicken.
First off, you need a living, clucking, jowl-swinging chicken. There he is, hopping around —happy, content. He has no idea just how little time he has left to live.
Or, perhaps, a freshly killed chicken has been bequeathed to you, courtesy of an attack by certain agile jungle cat? It's not the chicken's fault it was hanging out on some car or something. It was a sitting duck for an animal like a jaguar — or, well, a sitting chicken. Anyway, if that's the case, take that unfortunate fowl and proceed.