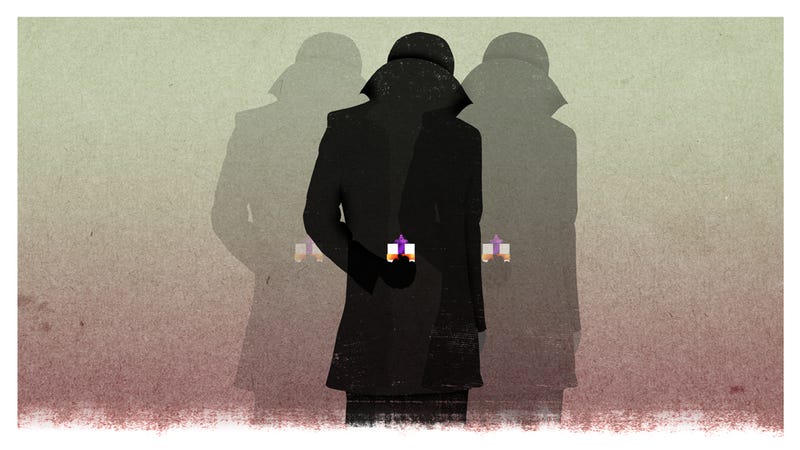 Attending holiday parties can be a perfunctory, listless chore. There are so many to attend, they all blend together into a mess of tinsel and trimming, and they all inevitably fall within a 10-day span that inevitably becomes a spree of punches and nogs, bad sweaters and worse conversations, and way too many holiday cookies. Even the holly-jolliest of fellows can't withstand this marathon of seasonal cheer.
But there's a solution. Instead of going along with the holiday party routine of happiness and joy, I recommend going the opposite route. You should comport yourself like a proper villain at all of your holiday parties.
What exactly does this mean, to comport yourself like a proper villain? Well, we did explain the concept last week, when we went over the right way to wear a scarf. Mostly, it consists of a fairly dark disposition — one unconcerned with larger societal norms, but somehow extremely correct at the same time. As we put it last week, it's the ability and inclination to comport yourself in a way that is both intrinsically wrong and yet deeply, beautifully right.