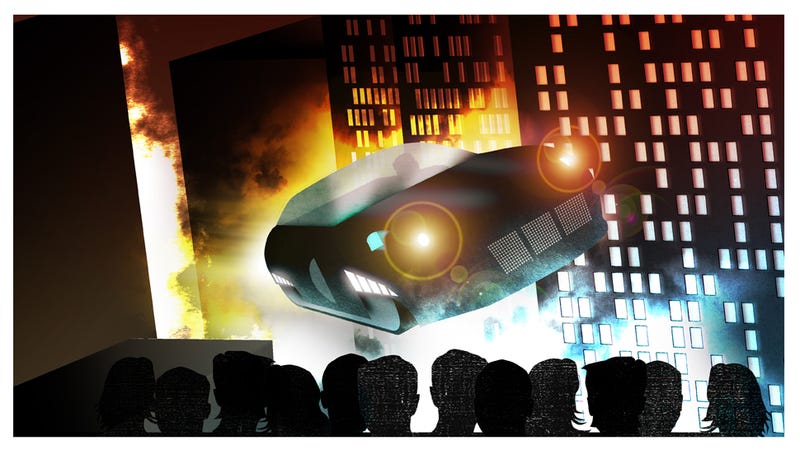 In the mid-20th century, 2014 seemed so impossibly far off. Surely by then cars would no longer be driving on roads but instead ascending to the skies. But the unfortunate reality is — apart from a few prototypes very much in development — we have no flying cars, no coupes with metal appendages coming out of the sides, and no smart cars fully operational without a driver.
But that doesn't mean we can't appreciate the super-sleek airborne robotic cars from films. Here are our favorite imaginary futuristic automobiles, and the stories behind their creation.
The Time Machine from Back to the Future
Is there a more iconic movie car, futuristic or otherwise, than the time machine from the Back to the Future franchise? The combination of the distinctly '80s-looking make and model with the time-traveling hijinks of Marty McFly and Doc Brown has stood the test of time, and it remains one of the most recognizable cars in pop culture history. Sure, a car with a 130-horsepower V6 engine is nothing to write home about, but when you add a flux capacitor to it, that's a whole different story.