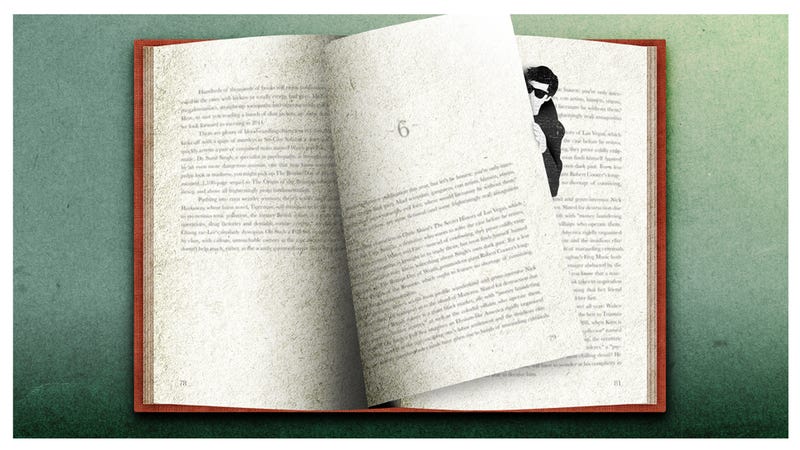 Mad scientists, gangsters, con artists, hitmen, vixens, megalomaniacs, and supernaturally evil foes — where would literature be without them? Hundreds of thousands of books will enjoy publication this year, but let's be honest: the most alluring are the ones with awesome bad guys. To save you some clicking around Amazon, here are the books that feature fictional (and frighteningly real) antagonists we look forward to meeting in 2014.
Chris Abani's The Secret History of Las Vegas
There are plenty of blood-curdling characters in Chris Abani's The Secret History of Las Vegas, which kicks off with a spate of murders in Sin City. Salazar, a detective who wants to solve the case before he retires, quickly arrests a pair of conjoined twins named Water and Fire — but instead of confessing, they prove coldly enigmatic. Dr. Sunil Singh, a specialist in psychopaths, is brought in to study them, but soon finds himself hunted by an even more dangerous assassin — one who may know something about Singh's own dark past.
Robert Coover's The Brunist Day of Wrath
For a less-pulpy look at madness, you might pick up The Brunist Day of Wrath — postmodern giant Robert Coover's long-awaited, 1,100-page sequel to The Origin of the Brunists, which ought to feature no shortage of conniving and sleazy fundamentalists.
Nick Harkaway's Tigerman
Pushing into even weirder territory, there's sci-fi's most prolific wunderkind and genre-inventor Nick Harkaway, whose latest novel, Tigerman, will transport us to the island of Mancreu. Slated for destruction due to mysterious toxic pollution, the former British colony is a giant black market, rife with "money laundering operations, drug factories and deniable torture centres," as well as the colorful bad guys who operate them.