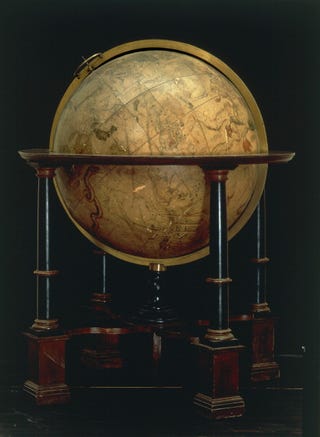 Hegemony is a hard thing to maintain — just ask Ancient Rome. How are you to reaffirm your iron grip on this planet when its countless parts remain in perpetual, cloying motion? Never fear, master, there's always a new toehold to be gained on the steep and dangerous cliff; there is ever a method, when the status quo looks ready to dissolve, to cement it in place once more. Here are five simple strategies for ensuring your continued eminence in 2014.
Let Other People Do The Sweating. This year will witness two major international sporting events: the Winter Olympics in Sochi, Russia, and soccer's World Cup, to be held this summer in Brazil. It may prove worthwhile to touch down a few days before these athletic contests to bribe referees and officials, or simply extort a star athlete into throwing a game. If Uruguay upsets Brazil, the region will fall into such chaos that seizing control of a oil company ought to be easier than scoring an own goal.
Become A Cryptoentrepreneur. Hadn't you heard? Swiss bank accounts went out of style with whoever Leo DiCaprio played in The Wolf of Wall Street. These days, it's all about the thrillingly unregulated market for virtual, encrypted currencies like Bitcoin, which can trade hands in far shadier circumstances than cash ever could. You needn't bother setting up the next Silk Road, however. Bitcoin is traded mainly by libertarian paranoiacs who think they learned everything they need to know in Econ 101. Slip them some misinformation through a reliable source (or Reddit) and watch their smug attitude crumble into panic, then buy on the cheap. When they feel safe inflating the bubble again, cash out. Rinse and repeat!