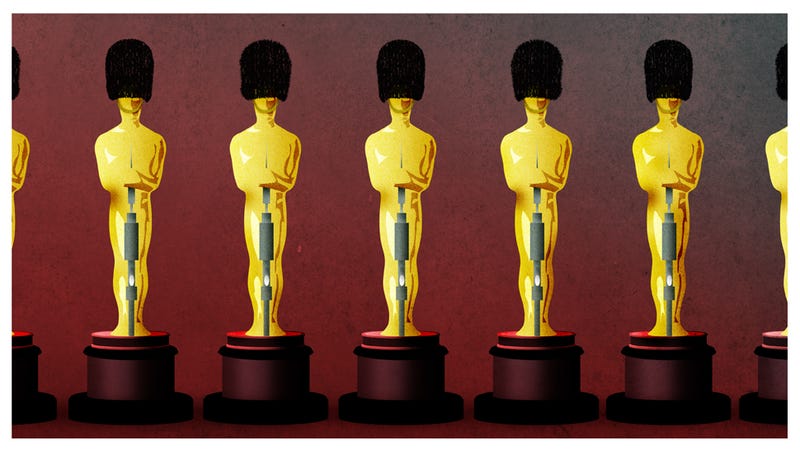 It's a long-standing tradition for British actors, directors, writers and musicians to swoop in from across the pond and snatch statuettes from their American peers.
The King's Speech (about as British as a movie can get) won its English director, Tom Hooper, the top prize in 2011. Helen Mirren has many nominations and one win to her name, and Daniel Day-Lewis can boast three statues, with more surely to come. Even the queen of the English music scene, Adele, has one for her Best Original Song, "Skyfall," which appeared in...Skyfall.
This year is no different. The nominations have been announced, so let's take a look at this year's crop of Brits poised and ready to claim the gilded prizes.
Christian Bale
Photo by Cristiano Betta
After all the time spent listening to Bruce Wayne's lilting tones and Batman's gruff whispers, one tends to forget that Christian Bale is British. Well, technically he's Welsh, but he moved to England when he was one. He's nominated this year in the Best Actor category for his unforgettable star turn in American Hustle, a role for which he gained 43 pounds and affected a slouch that made him lose three inches. It's a completely different look than the one he pulled off in The Fighter, the last performance that snagged him a statue. In that film he was wiry and spastic, but we think he can win with a little weight on him, too.
Chiwetel Ejiofor
Up against Bale in the Best Actor category is first-time nominee Chiwetel Ejiofor, for his searing performance in 12 Years a Slave. Ejiofor got his start in British films such as Dirty Pretty Things and Kinky Boots, and this is his first starring role in an American film (though rom-com aficionados will recognize him as the guy who gets married to Keira Knightly in Love Actually). When we saw him before the Golden Globes at the BAFTA luncheon at the Four Seasons, he looked like he was in good spirits. And despite recently losing out to Matthew McConaughey, he's got a fighting chance to capture the prize.